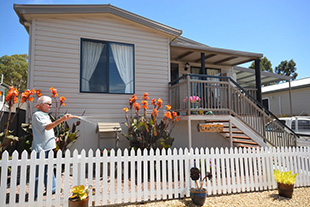 Clarence Lifestyle Village is the perfect way of living for you to enjoy the best life can offer. Whether it's active, outdoor activities or relaxing in pleasant surroundings with family and friends in a community atmosphere. All of this while retaining your total independence.
We have outstanding facilities with stylish new homes in a fully-landscaped and maintained environment. They provide the perfect balance between privacy and independence while encouraging a vibrant and active local community.
Take the worry out of your new home
We build premium, affordable, low-maintenance homes that allow you to work, relax and travel as you wish. In a climate where owning your own home may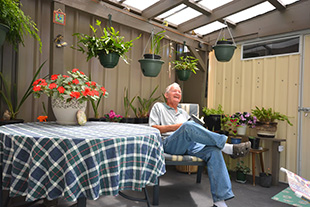 be out reach because of prevailing economic conditions, we provide you with a realistic opportunity to own your own home and be debt free.
Quality homes with superior appointments
All of our homes are architecturally designed and feature contemporary colours and finishes, and modern exterior treatments. You can choose from one, two or two bedrooms plus a study. Each home comes with the latest, high-quality fittings and finishes, and includes electric hot plates, under bench oven, heat pump, hot water unit, window furnishings and quality carpets as standard.
Importantly, we can assist you make the transition from your current home to your 'lifestyler' living easy and hassle free. We have the experience in financing, developing and operating quality residential communities for Tasmanians.